Activities: Utilizing Natural Resources – Sun, Wind, Water and Earth for Environmentally Friendly Construction and Cost and Energy Savings ​
Summary of Advantages – GreenBiet Ltd.​
The GreenBiet Company offers many advantages to the constructor and purchaser. The many principles are:​
The GreenBiet Company Ltd. was established by Elkana Keter, the entrepreneur. Its vision offers a new model for an ecological house, which retains comfortable temperatures throughout the year's seasons. This is achieved while maintaining a combination of standard building components, reasonable upkeep and fair and attractive costs.
​
Directive Board - GreenBiet​
:The Ecology: The "GreenBiet," as stated above, saves approximately 50-90% in energy costs. It decreases the emission of dangerous gases to the environment.​
Economic: The financial value is assessed by a direct yearly savings in energy. The yearly savings is valued at 50-90% as opposed to the yearly energy costs of a regular house.
Profitable: Functional
The "GreenBiet" offers a system for constructing buildings, which have a constant temperature between 20 and 25 degrees Celsius throughout the year.​
David Sinigagalia - Chairman​
david@hanegev.com Cell no. 050-460-1043
David is a man with Zionistic vision and personal accomplishments.
Education – David studied industry, business development and implementing companies.
David has 55 years of experience in administration and establishing multi-national companies in Israel, Europe and the United States. David established the first two high – tech factories in Yokneam. In addition, he employed many workers both in England and the United States. He also managed investment banks in New York, England, Germany and Israel. He was a member of; and, consultant for the Nevada Development Authority in the United States. He has important connections with investors in Israel and abroad.
Several years ago he returned to Israel and built his home in Meitar in the desert. He is the owner of Matmon LLC Enterprises. The company's web site is matmonnegevinvestments.com. The company operates as a branch in Israel. The company's goal is to encourage entrepreneurship in the field of unique business and industrial development in the south.
Elkana Keter – President​
keter@greenbiet.com
Elkana was born in the year 1962 in Sweden. There he absorbed from his father the knowledge of building with natural materials which integrate with the surroundings. When he studied Electronic Engineering in Sweden, he showed an interest in alternative energy. After getting married, he moved to Spain. There he specialized in heating systems maintenance and also conducted several experiments with innovations and improvements in comfortable home living (solar power heating and under floor heating). In the year 2005, the Keter Family made aliya to Israel and settled in the Negev Desert. Elkana applied his personal cumulative knowledge and constructed a low energy home, integrating local cumulative knowledge from Ben-Gurion University's Branch, located in Midreshet Ben-Gurion in Sde Boker. The construction of the home drew wide public interest. This encouraged him to construct similar buildings. And, as such, advance the idea of establishing a company; which will engage in the field of constructing smart, ecological buildings in Israel and throughout the world.
E-mail: kodedi7@yahoo.com
Mobile: +972 52 7373430
Oded Klein is a graduate of M.A in Public Policy at the Bar Ilan University in Israel and a B.A in Pysical Education. In the past 15 years he is managing and consulting to commercial centers, real estate companies, sports clubs and various business entrepreneurship. He is well experienced in working with government offices and local authorities.Oded believes that GreenBeit is the next start up in ecological construction.
​
Shlomo Edelstein - Board Member​
Cell no. 050-887-0166
Shlomo is the director of Oria Electricity, a sophisticated commercial business in the electronic device field. The business, located in Be'er Sheva, employs 15 workers. Personal experience: initiating and establishing agricultural settlements. This includes establishment of projects, such as chicken coops, dairy barns, field, and plantation growth. He guided settlements of the "Amanah" movement. In the year 1993, he established a business in the electricity field for construction and factories. These serve the factory industries in the south. He continues to serve his customers. He is a member and deputy mayor of the Meitar Municipality (for approximately the past ten years). Mr. Edelstein is a partner and entrepreneur of projects in the field of energy saving. He is a member of the Office of Commerce. He is a member of the office's financial committee. He guides new enterprises in a variety of areas; mainly in the green energy field.
​
Noah Ehrlich – Board Member​
Cell no. 052-394-3440
Noah has thirty years of experience in multi-national companies. He is experienced in general management, financial and economic management; and, marketing management in the fields of water and chemicals for agriculture. He has held a variety of positions in the Dead Sea Brom Groups in Israel and the United States. He served as C.E.O. of subsidiary Israeli companies in the United States; both production and marketing companies. He managed a business division in the financial and marketing fields. He served as a board member of the Teva Company chemical division. He held the position of management of global resources. Mr. Ehrlich managed Arkal Filter Systems. He is presently a consultant for marketing products for small Israeli companies in North America.
He holds a Master's Degree in Business Management from Northridge University in California. He has a Bachelor's Degree in Economics from Hebrew University in Jerusalem.
​
Hedva Shaked - Board Member
Cell no. 050-5749991
Hedva is the C.E.O. and owner of Ahuzat Real Estate Company – entrepreneur and project manager, consultant, planning and supervision. The company provides consultation services for entrepreneurs, contractors and investors in every aspect including construction of infrastructures, public and private construction, wide - range project execution starting with the planning stage, budget management and coordination among the various bodies, authorities and contractors. The activities of the company include staff work and meticulous planning alongside intensive field work with a variety of populations. These also included coordination in the field, work with clients, ordering raw materials and project delivery to customers. Analysis of work processes, writing technical properties, set-up of work plans, follow-up of implementation, examination of functional execution, budgetary follow-up and work with customers. The company provides budget management, particular division including logistics, joint financial activities with banks and graphic marketing.​
​
Dr Assaf has developed technologies related to energy conversion systems. He is co-founder of Agam Energy Systems Ltd., the author of more than 40 scientific papers, and a named inventor in 60 U.S. patents relating to geophysics and energy conversion systems. Education • 1969 -1971 – Post doctoral Fellow Lamont- Observatory Columbia University N.Y. • 1970 – Ph.D., The Hebrew University • 1957-1963 – M.Sc., Hebrew University Physics, Mathematics, Earth Sciences. Work History • 1998-present – Technical Director & Co-Founder, Agam Energy Systems LTD. • 1993-1998 – Founded start-up company, Energy Converters LTD. • 1977-1989 – Chief Scientist Solmat Systems (manufacturer of solar ponds), developed method of keeping the stratification in a non-convective solar pond in the size of 700,000 square meters. • 1989-1993 – Ormat Turbine, Co-Founder, Geophysical Engineering LTD. Developed the theory for rain enhancements via sea mixing. • 1977-1979 – Visiting Professor, Utah State University, developed a theory of converting the Great Salt Lake to a solar lake. • 1973-1977 – Senior Scientist, Weizmann Ins. of Science, Rehovot, IL. Developed theory of energy conversion of solar heat to winds, rainstorms and oceanic currents. • 1971-1973 – Research Associate Weizmann Ins of science. • 1963-1969 – Research student The Hebrew University and Weizmann Institute.
​
Moshe Stein – Board Member​
Cell no. 052-370-6345
Moshe Stein is a graduate of the Industry and Administration Department of the Technion. Since the year 1982, he has been working in management operations and logistics in a high-tech company.
Since 1992, he has been serving as a consultant and manager of leading Israeli companies. He works in the fields of production and logistics in Israeli and international high-tech companies. He has expertise in ERP, SAP and advanced organization administration.
Moshe has experience in advancing start-up processes and expanding company activities.
​
Strategic team - GreenBIET​
Entrepreneur: GreenBiet Company Ltd.​
Itai Becker – Planning & Business Consultant​
Itai Becker is a graduate of the Social Sciences Department of Hebrew University and has a M.S.C. from the Technion in Haifa. In the 1980's, he served as a researcher in the Technion. In the past three years, he was part of the teaching staff in the Administrative Department in Ben-Gurion University. His main activities focused upon the Settlement Department of the Jewish Agency in the field of economic development, promotion and entrepreneurship, establishment of settlements; and large enterprises. He served as a financial coordinator of the Settlement Division in the Jerusalem Headquarters. In the past decade, he has been working as a business consultant in a variety of fields – tourism and hotels, settlement infrastructures, agriculture, high-tech, business licenses, receiving loans and grants, etc. He was sent by the government to bring Jewish entrepreneurs from abroad. He worked in guiding large enterprises, such as the Hermon Mountain Site, settlement development, etc. In the environmental field, he served as Professor Shaul Amir's assistant in the Technion in Haifa. He is an expert in economic sustainability for the Shatil Organization. He worked on many projects, the essence of which was environment, sustainability and ecology.
​
Vital Rosenberg Planning & Consulting for Green Building Offices​
The company has been active, for the past 14 years, in the green building field. Alon Rosenberg, architect; and, Michal Vital, consultant for green building, are partners in the management of the company.
The companies leading projects: A residential neighborhood in Kibbutz Pelach, expansion of the Yad Moshav, ecological guest rooms in the Faran Moshav, a variety of agricultural projects of private homes throughout the country, consultation and authorization for green building standards for a variety of projects.
Professional Experience - Alon Rosenberg: 1997 – Degree in Architecture from the Technion in Haifa. From the year 1998, he has worked as an independent architect; while teaching architecture in regional colleges.
Professional Experience – Michal Vital: 1998 – Certificate in Interior Design and Architecture from the Harmalin College in Netanya. Michal is an expert in the green building field and active lecturer in non-profit organizations in this field.
Yehuda Levy – I.K. Green Building Sustainability Ltd.​
Contractor and guide for green construction, specialized in this field following many years of studying and testing. Yehuda completed his art studies in the year 1981.
He is since the owner of a company which works in the field of environmental development, renovating and maintaining buildings. He specialized in the opposite osmosis system. In the years 2009-2012, he expanded his knowledge in the green construction field via his studies in a variety of courses. Since then, he has specialized in building homes using the Voloks System.
Throughout the past years, Yehuda began integrating his in-depth artistic and ecological approaches. He applied these approaches in the field of establishment of residential neighborhoods in the rural sector. He is interested in implementing these approaches and new technologies in his building and development systems.
​
Amnon Levitzky – Building Engineering​
Amnon Levitzky is the owner of a Building Engineering Office located in Tel Aviv. Amnon completed his studies in Civil Engineering in the Techninon, in the year 1979. Until the year 1983, he worked as an employee. He later established a partnership company. The company has been renowned for the past several decades. The company has a record of professionally guiding many large projects in the construction field. A year ago the partnership was dissolved due to the illness of his partner. Amnon continues his work on his own.
The variety of projects which Amnon advanced: multi-story residential buildings, schools, kindergartens, youth hostels, sports halls, tourist and infrastructure elements, industrial and office buildings, indoor and outdoor shopping centers.
​
Dana has a Bachelor's Degree in Architecture from the Azrieli School of Architecture, Tel Aviv University. 2009-2015: Architect in the Office of "Lir Architects", projects include: preservation of the Ottoman House of Customs in Jaffa, research and updating programs for the Tel Aviv City Hall's documentation file, coordinating with the building order; power center and gasoline station. In addition, the office worked on The Franciscan Complex – preparation of details and lists for a 120 apartment building project. Yitzhak Pahad Project – initial planning, alternatives, work consultants, preparation of request for building permit for construction of a residence in Jaffa on an area of 984 square meters. Project Sismop – initial planning, alternatives, working with consultants, submitting a request for permit, preparation of detailed work plans and lists for a high-tech building on an area of 4,000 square meters in Yokneam Elite. The office also prepared an addendum for preservation of the new area plan for Metula. Expansion of the Tsofia Home for girls for the Department of Social Welfare; including living quarters, a school, administrative building and a multi-purpose auditorium – total area of 5,700 square meters.
​
Yadin Lerner – Architect​
Yadin is a graduate of Architecture studies at the University of Wales-Cardiff in the year 1998. He worked in offices of architecture in planning large residential projects in Herzeliya and Petach Tikva; public institutions, such as homes for the elderly; and, planning and designing in the health and medical fields.
Since the year 2013, he has been working as a self-employed architect, in the field of accessible homes, hotels, 76 branches of the Supersol Company, regional councils and local municipalities.
​
Mattityahu Kones & Yonatan Matzri​ - Architect Partners – Architectural Company
Matti Kones is a certified architect from the Politechnion in Greece (1971); and, holds a Master's Degree in City and Area Planning from the Technion in Haifa (1980). When Matti made aliya in the year 1974, he worked as a researcher in the College of Desert Research in Sde Boker.
Since then, he has been working in advancing green construction both in Israel and abroad. Matti is the leading partner in an office of architecture in Be'er Sheva. He is an expert in building preservation, private and public building, offices and layout planning.
He is a consultant for large entrepreneurships; such as, housing projects and building; and the Office of Defense. He lectures in the Sapir and Sammy Shamoon Colleges. He was awarded the Cook International Prize for his life's work in architecture and desert area sustainability.​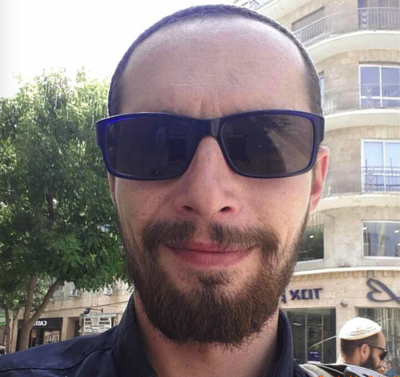 In the year 1996, Reuven completed his studies in the field of construction and installation systems in Bella Tsherkva, Ukraine. In the years 2000-2010, he specialized in hotel and tourism management in Ukraine. This included Jewish, ultra-orthodox and Chassidic tourism to Oman, Ukraine.
Prior to that he managed and organized seminars and summer camps for the Jewish population in Russia and Ukraine. As of the year 2011, he has been the owner of the Waldor Technological Construction Company.
In addition, he acted as the official representative of the Voloks Company in Israel and specialized in special construction technology.​
Eitan Rosenberg – Green 2000​
Yadin is a graduate of Architecture studies at the University of Wales-Cardiff in the year 1998. He worked in offices of architecture in planning large residential projects in Herzeliya and Petach Tikva; public institutions, such as homes for the elderly; and, planning and designing in the health and medical fields.
Since the year 2013, he has been working as a self-employed architect, in the field of accessible homes, hotels, 76 branches of the Supersol Company, regional councils and local municipalities.
​
Yisrael is a graduate of the University of Vermont in the United States in the field of environmental studies – 2009. He is presently studying towards his Master's Degree in Energy Engineering in the Afeka College.
After he made aliya to Israel, he served in the army during the years 2011-2013. He then worked in managing and executing projects in renewed energy and in energetic efficiency in the Department of Defense.
At present he is directing projects in the Energy Knowledge Foundation, which deals in managing and leading projects in energetic efficiency.
​
Roy has a master's degree in Civil Engineering from Technion. He serves as a lieutenant colonel in reserve duty. He served in the armor brigade during his army service. Until the year 1995, he worked as an employee in various offices in the fields of residential homes and industrial buildings. In the year 1995, he established the Asaf Roy Engineering Co. Ltd. in Be'er Sheva. Areas of activities: planning multi-story public buildings, private homes, engineering consultation and building rehabilitation.
Planning Building Constructions: Planning public building, Planning multi-story residential buildings, Planning industrial buildings, Planning steel buildings, Planning thermal constructions, Preparation of material for a tender including: technical specifications, writing quantities and estimations.
The Company's Clients and Selected Projects: Ben-Gurion University – student dormitories, cultural center, the psychology department, the social work department and the social involvement department. Office of Security: simulators and expansion of prison facilities.
The Shosh Sharim (Gates) Company, under the management of Shoshan the metalworker, is a leading company in the south in manufacturing and installing electric gates and aluminum and iron metal works. For more than forty-five years of excellence and satisfied customers, the trademark "Shoshan the Metal Worker" accompanies the culture of quality housing in Be'er Sheva and the Negev. The Shosh Sharim Company is solely responsible for the standard and quality of its products and every stage of planning. The manufacturing and installation are executed solely by the company's employees. The employees work under strict supervision of quality control. In addition, the Shosh Sharim Company directly imports all of the motors and mechanisms for the electric gates and doors from best manufacturers in the world. All of the products have the stamp of approval of the Standards Institute of Israel. The Shosh Sharim Company has a special division for executing public and industrial projects, with an expertise in constructing Conzolis gates in all sizes; and, electric and manual security checkpoints. All of the products in the Shosh Sharim Company undergo painting in an oven in an advanced alignment, founded and built within the Shosh Sharim Factory under uncompromising internal quality control. ​
חברת בניה מא' - ת' ארנגטית בשימוש במשאבים טבעיים: שמש, רוח, מים ואדמה, לבנייה ידידותית לסביבה וחסכון בעלות האנרגיה